The "George Lopez Laboratory for Regenerative Cell Therapy" in the Department of Neurosurgery at Massachusetts General Hospital, a teaching affiliate of Harvard Medical School in Boston, Massachusetts, USA seeks motivated candidates from around the world to join our team at the postdoctoral research level.
In 2018, the Department of Neurosurgery Massachusetts General Hospital and the Laboratory of Molecular Neurobiology at McLean Hospital, both affiliated with Harvard Medical School, jointly completed the world's first FDA-approved, autologous hiPSC-differentiated dopamine precursor cell implantation for the treatment of Parkinson's disease (N Engl J Med. 2020; 382:20 1926-1932). The patient receiving treatment was Mr. George Lopez. To honor his contribution, in 2023 the "George Lopez Laboratory for Regenerative Cell Therapy" will open in the Department of Neurosurgery at MGH, aiming to support clinical trials of Parkinson's disease cell therapy and to develop a new generation of methods to produce and implement novel cell therapies. The laboratory will also focus on research into the disease mechanisms of Parkinson's disease as a basis for developing new therapies, with an emphasis on transformative translational application to Parkinson's disease and other neurodegenerative diseases. This new laboratory consists of two parts: a GMP center to produce clinical-grade cells for human clinical trials, and a neurobiology laboratory for preclinical research. The laboratory is supported by a first-class team, adequate funding, advanced technology and a full suite of research equipment.
The role of clinical PI at the "George Lopez Laboratory for Regenerative Cell Therapy" is staffed by Jeffrey Schweitzer, MD, PhD, with support and collaboration by Bob S Carter, MD, PhD, Chief of Neurosurgery, and Todd Herrington, MD, PhD, principal movement disorder neurologist at MGH. We are actively building our team and are now recruiting for 4 postdoctoral fellows.
Candidate qualifications include:
PhD or MD degree in a relevant field such as neuroscience, stem cell biology, gene editing, immunology, etc.; grounding in clinical medicine or other biological or medical backgrounds
Experience in stem cell culture and neuron differentiation is highly valued.
Experience in neurodegenerative disease animal model, neural circuit, optogenetics, chemical genetics, electrophysiology, is highly valued.
Experience in gene editing, molecular biology is highly valued.
Experience in immunology is highly valued.
Teamwork spirit and communication skills
Application Process:
Please send CV to Dr. Jeffrey Schweitzer jschweitzer1@mgh.harvard.edu
Massachusetts General Hospital is an affirmative action/equal opportunity employer and encourages applications from women and underrepresented minorities.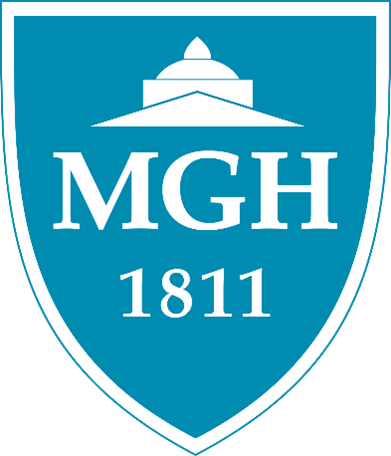 美国哈佛大学麻省总医院神经外科"乔治. 洛佩斯神经退行性疾病细胞治疗实验室"面向全球诚挚招聘博士后。
2018年,哈佛大学麻省总医院神经外科联合麦可林医院共同完成了世界首例FDA批准的、自体hiPSC分化的多巴胺前体细胞治疗帕金森病手术 (N Engl J Med. 2020; 382:20 1926-1932.),接受治疗的患者是乔治. 洛佩斯先生。2023年,在麻省总医院神经外科修建了"乔治. 洛佩斯神经退行性疾病细胞治疗实验室",旨在进一步开展帕金森病细胞治疗临床试验,并研发新一代的细胞治疗方法,同时也关注帕金森病的疾病机制和其他治疗方法的研究,大力推动帕金森病等神经退行性疾病的基础研究和临床转化。这个全新的细胞治疗实验室包括两部分:用于生产临床级细胞的GMP中心和用于临床前研究的神经生物学实验室。实验室拥有一流的团队、充足的经费、先进的技术和完善的设备。
"乔治. 洛佩斯神经退行性疾病细胞治疗实验室"临床PI由Jeffrey Schweitzer, MD, PhD担任,同时与Bob Carter, MD, PhD和Todd Herrington, MD, PhD密切合作。我们正积极组建团队,现招聘4名博士后,具体要求为:
获得了神经科学、生命科学、干细胞、基因编辑、免疫学、临床医学等生物学或医学背景的博士
具有干细胞培养,神经元分化工作经验优先
具有神经退行性疾病动物模型、神经环路研究、光遗传学、化学遗传学、电生理等工作经验者优先
具有基因编辑、分子克隆工作经验者优先
具有免疫学工作经验者优先
具备团队协作精神和一定的独立工作能力。
如果感兴趣,请将简历发送给Dr. Jeffrey Schweitzer:jschweitzer1@mgh.harvard.edu